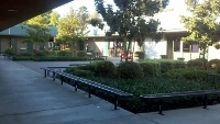 "Students using www.etap.org had a pass rate of 86% in comparison to 30% for students not using eTAP to prepare for CAHSEE," Randy Reid, Vice Principal, Chaparral High School, Grossmont Union High School District Read more ...
Comprehensive - eTAP provides a full K-12 Mathematics, Language Arts, Social Studies, and Science curriculum, as well as Test Preparation for the GED, SAT, ACT, ASVAB, a variety of states' High School Exit Exams, and much more. And all consolidated on our easy-to-use eTAP website! Your membership to eTAP includes access for your entire family, all grade levels, all subjects, and all test prep for one very affordable price.

Quality Content – Lessons combine text and assessments along with other relevant videos and online learning resources to better accommodate audio/visual learners and maximize learning for students with different learning styles. Content is presented in an easy-to-read, functional format. Vocabulary is age appropriate. No additional books are needed. Alignment to National, California, New York and Texas State Standards are provided.
Increased Achievement - Research shows that most students' first choice of activity is the internet. Pair that finding with John Dewey's research showing that the most effective education is when the student is actively involved in their learning process. eTAP allows students to choose their learning resources and proceed at their own learning pace, hence actively learning, and retaining more. In school testing, the eTAP program has greatly increased achievement of students experiencing difficulty with traditional school programs. Back to top
Self-Paced Instruction – Each lesson provides a general guideline for time needed, yet each student develops mastery at their own speed. Or may even grasp understanding in a Science lesson faster than a current Math unit. eTAP allows for a non-threatening pace for individuals needing more time and practice where ever necessary. Conversely, motivated students may accelerate coursework, and advance units, lessons, and even grade levels as quickly as mastery is achieved.

User-Friendly Interface – Students of all ages and all levels of computer knowledge, experience a user-friendly and intuitive navigation and user interface. eTAP is entirely web-based and available for use on desktop or a wide range of mobile devices. There is never software to install or learn.
eTAP, Inc. is a 501(c)(3) and, as a non-profit, provides free or reduced memberships for those with incomes below the federal poverty level guidelines. Please email requests for financial assistance to admin@etap.org.